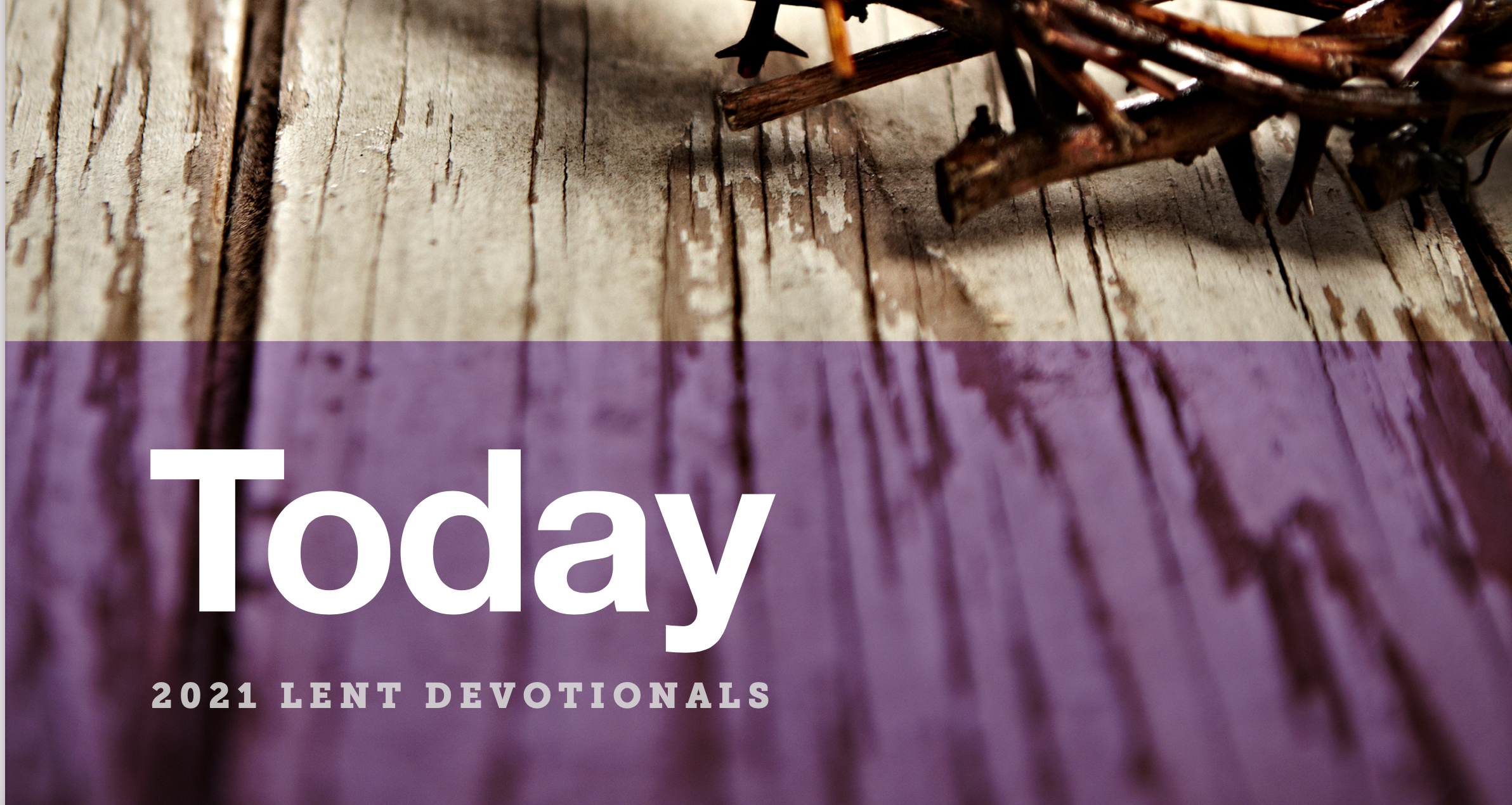 Trusting Hearts
WEDNESDAY, MARCH 17 | JOHN 14:1-4
"Do not let your hearts be troubled. You believe in God; believe also in me." John 14:1
If you and I had been there, our hearts would have been just as troubled as the disciples' hearts were. And with good reason.
The disciples had seen the conflict develop between the religious leaders and Jesus, and they knew the leaders wanted to get rid of him. They had heard Jesus talk about his coming suffering and death. They'd also heard him talking about "going away." They saw Judas leave the Passover table and wondered what that meant. And then they heard Jesus predict that Peter would disown Jesus three times. So with all these concerns, their hearts were carrying a heavy load. No wonder their hearts were troubled.
But now, still in the upper room at the Passover table, Jesus makes this astounding statement that their hearts should be trusting, not troubled. How could that be?
As always, Jesus gives his followers many reasons to trust
him. Look again at what he says. He points to himself and says,
"Believe. Trust in me." He tells them about his Father's house
with many rooms. He explains that he's going there to prepare a place for them! And then he'll come back. And when he comes back, he'll take them to be with him there. What a list of promises!
Don't you wish you'd been there to hear those promises directly from the Savior's mouth? It would be nice, but the good news is that we can read them in scripture and know that he was speaking to us too.
PRAYER:
Lord Jesus, may your rich promises bring peace to my heart today. When I'm tempted to fear, remind me that you're preparing a place for me. For your name's sake, Amen.
—WRITTEN BY HOWARD VANDERWELL