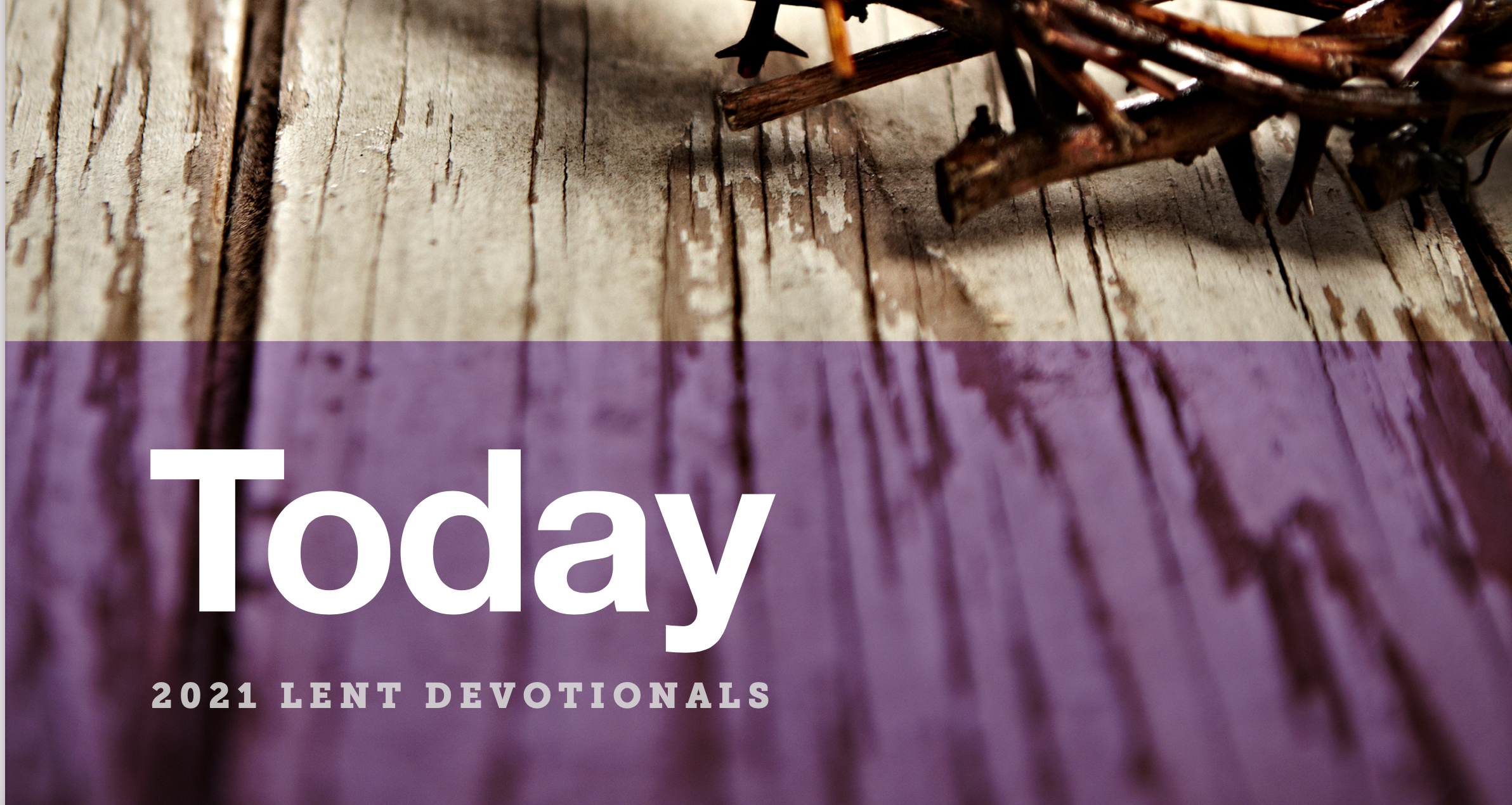 Lord, Teach Us To Pray
SUNDAY, FEBRUARY 28 | LUKE 11:1-4
"When you pray, say: 'Father, hallowed be your name, your kingdom come. Give us….Forgive us….And lead us….'" Luke 11:2-4
Throughout Jesus' entire ministry, he was preparing his disciples for the time when he would die on the cross. They may not have known what was coming, but Jesus knew he would soon leave them. Each day, Christ taught them by his example and equipped them for life after his death and resurrection. Part of this was teaching them how to pray.
Both Matthew (6:9-13) and Luke recorded Jesus' famous prayer lesson for his disciples. Today, many people know this prayer from memory. In worship, believers often recite it in unison.
We call it "The Lord's Prayer," but it could also be called "The Disciples' Prayer."
Even before Jesus begins this prayer, Luke makes an important point. "One day Jesus was praying in a certain place." His disciples saw that Jesus was a man of prayer. And they knew he could teach them.
The disciples wanted to know how to connect with God when
they were alone with him. Interestingly, Jesus doesn't say, "Just
memorize this brief prayer." Nor does he claim that it covers all we should ask of our Father. But it does convey the essence of prayer and is well worth memorizing.
Notice that the first petition doesn't ask anything for ourselves, but only for God's honor: "Make your name holy" ("hallowed"). Above all, true disciples seek to uphold God's holiness and pray that his kingdom will come. After that come requests for the basics: daily needs; forgiveness as we forgive; and leading away from evil to full life in God's kingdom.
Do you want to be more like Jesus? Do you want to prepare your heart during this Lenten season? Start with this simple prayer.
PRAYER:
Father, hallow your name in my life! Provide all I need so that I can be the person you call me to be for your kingdom here on earth. In Jesus, Amen.
—WRITTEN BY NORMAN BROWN