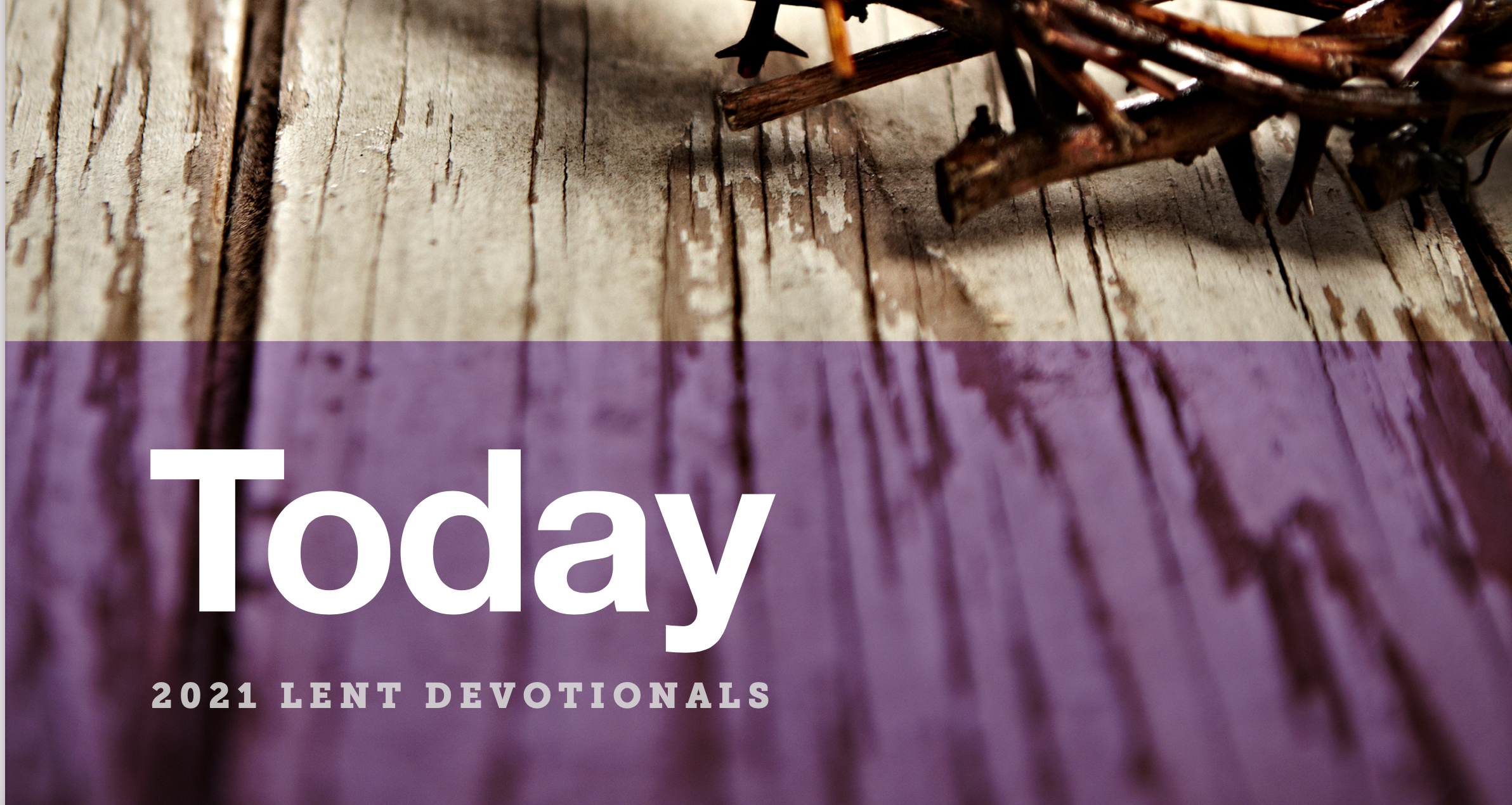 Holy Week 2021
Palm Sunday. Maundy Thursday. Good Friday. Dark Saturday. Easter. These are very important days in the life of the Christian Church and for individual Christians. This week is the culmination of our Lenten journey. For weeks, we have been preparing our hearts to consider anew the meaning of the cross. Join us as we walk through Passion Week, from the joyful crowds of Palm Sunday to the deep sorrow
of Good Friday and ultimately to the triumph of Easter Sunday. On that Resurrection Sunday, we will rejoice in union once again as we say "Christ is risen! He has risen indeed!"
The Palm Parade
PALM SUNDAY, MARCH 28 | JOHN 12:12-19
They took palm branches and went out to meet him, shouting, "Hosanna! Blessed is he who comes in the name of the Lord! Blessed is the King of Israel!" John 12:13
Today is one of my favorite days on the church calendar. This morning in many churches children will march up and down the aisles, singing praises and waving palm branches to remember the triumphal entry of Jesus into Jerusalem. Perhaps your child or grandchild will be part of such a group. I find that each year, there's always some delightful mishap, such as one child who sings more exuberantly than the rest, or a youngster who tries to take someone's bigger branch.
Recently, I learned that the palm branches in Jesus' day had patriotic meaning. Rebels rising against Rome would mint coins stamped with palm branches on them. So, as Jesus entered Jerusalem to the waving of palms, the scene spoke of the Jewish people's national hopes that were pinned on Jesus.
Jesus chose to make his entry on a donkey, a humble symbol
of both kingship and peace. But Jesus' message wasn't that he
was the political king the people expected. His message was for
the entire world. Jesus came not to save one nation but to offer salvation to all people. "He came and preached peace to you
who were far away and peace to those who were near" (Ephesians 2:17).
It isn't by way of weapons or war horses that Jesus saves. Instead, on Palm Sunday, Jesus ushered in the humble message that he would lay down his life so that all people might claim him as Lord and King. Hosanna in the highest!
PRAYER:
Blessed are you, my Lord and King, for you came to bring peace and salvation to all people. Equip me to join you in that great calling. In your name I pray. Amen.
—WRITTEN BY RUTH BOVEN