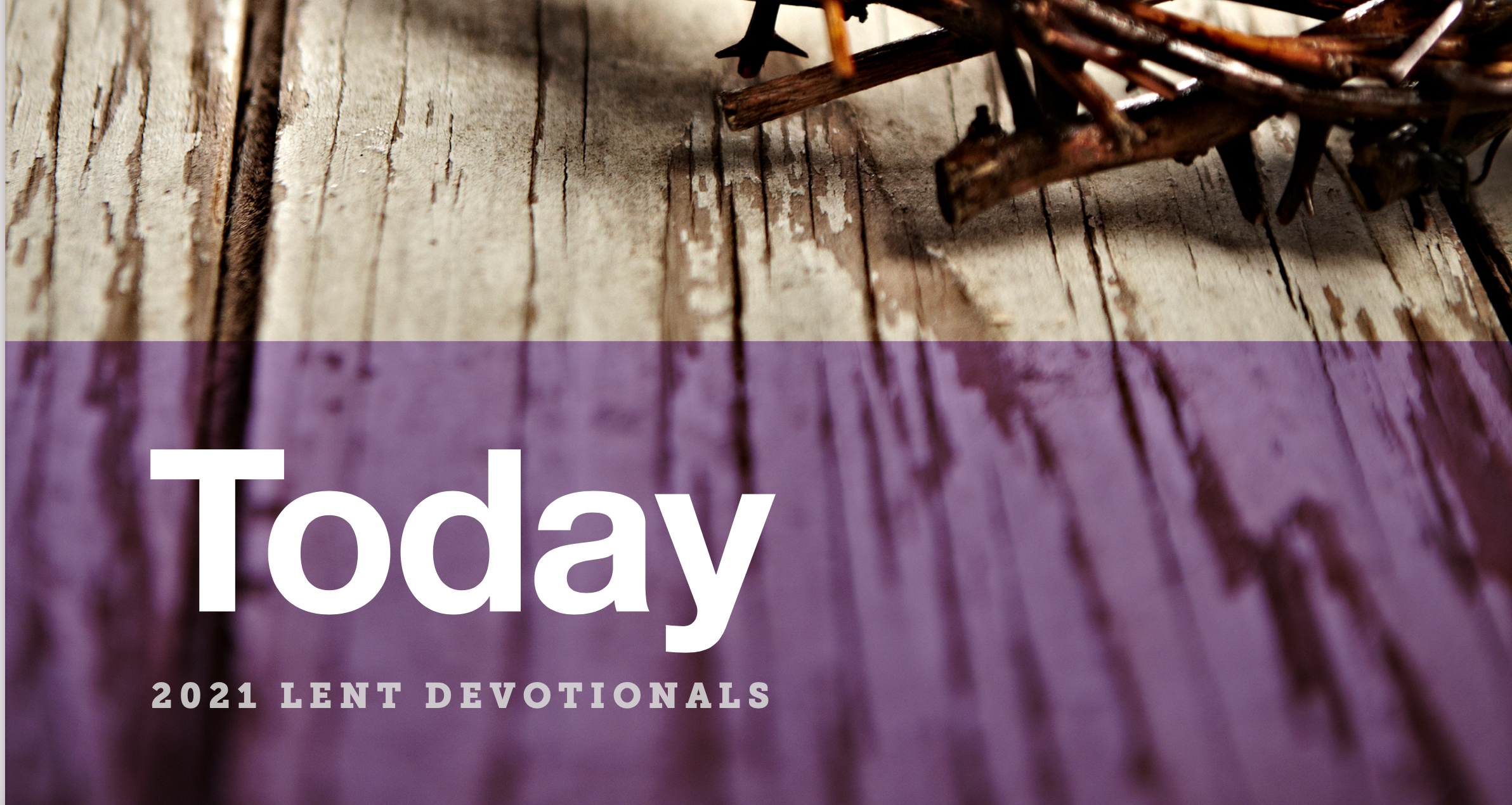 Daily Hygiene
TUESDAY, FEBRUARY 23 | JOHN 13:9-11
"Those who have had a bath need only to wash their feet; their whole body is clean." John 13:10
When I was a child, Saturday night kicked off preparations for Sunday worship. Dresses were pressed, shoes shined, grimy hands, faces, and bodies scrubbed clean. Imagine my mother's distress when one of my pajama-clad brothers would escape to rescue a forgotten ball from the dirt driveway. Thankfully only his feet needed rewashing!
Jesus told Peter he was clean. Jesus' message was this: If you've been washed by me, you are clean once and for all. This is the great claim of the Christian faith. We believe that the precious body and blood of our Lord Jesus Christ was sacrificed for the complete forgiveness of all our sins. Because of Jesus we are totally clean, now and forever.
Yet the call to Peter and to us is to take up our cross daily and follow Jesus. Daily we place our feet on the path of faithful living. Daily we confess the ways our feet stray from that path. And daily we are invited to rejoice in the assurance that we've been pardoned, that because of Jesus we are freed, forgiven, and wonderfully clean!
Will you walk humbly today in this assurance? And to whom will your feet bring you? Maybe to someone in your own family or someone you meet on the street? No matter who we are or where we go, we are called to make the most of any opportunity the Lord puts in front of us.
PRAYER:
Gracious God, move my heart to daily confession and to walk humbly in the knowledge of your sacrifice. Guide my feet to those who need to know your forgiveness. Amen.
—WRITTEN BY RUTH BOVEN